Atlanta Zen Meditation; Meditate Retreats; Mindfulness Groups; Meditation Classes; and More!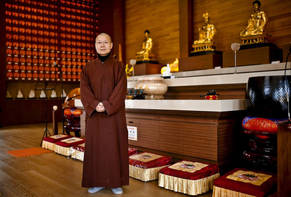 Beginner's Meditation and Fundamentals of Buddhism
Sequential weekly class, 6:30pm - 8:30pm
Join us in January 2018 for the next 3-month course
Can't wait? Drop in for One Hour Meditations - Everyone is Welcome
Free guided meditation sessions open to newcomers every weekend in December, 10am - 11am, Sat & Sun Dec 2, 3, 9, 10, 16, 17, 23, and 24, 2017!
- Children's meditation class on Sundays at 2:30pm
at
Dharma Jewel Monastery
, Atlanta Zen Buddhism Center
---
---
---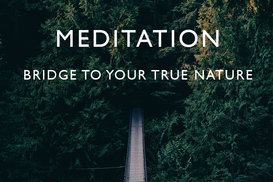 Half-Day Zen Meditation Retreat
at Jun Dung Sa Temple
September 16, 12:30pm - 5pm
Please RSVP
here
. Offered at no charge.
---
---
Transmission of the Three Refuges
Five Precepts Ceremony
Dharma Talkled by visiting Venerable Jian Deng, Abbot, Chung Tai Chan Monastery
Friday October 27, 7pm - 9:30pm
​

All are welcome. Bilingual Mandarin / English. If you wish to take the Three Refuges and/or Five Precepts, please register in advance.

770-939-5008

​2550 Henderson Mill Rd, Atlanta GA 30345
---
Walk With Me

is a blockbuster film inspired by the Vietnamese monastic tradition of Thich Nhat Hanh and narrated by Benedict Cumberbatch.

We had over 100 people for our Atlanta-area premiere at Avalon 12 on September 14 - thank you!

​

There are also screenings at Tara 4, and Regal I-85 Hollywood 24, on

Sep 27, October 17,

and

December 6

. Find links to tickets (must be purchased in advance) here

http://walkwithmefilm.com/
---
Vipassana Meditation Retreat
Saturday Oct 14, 9am - 5pm
​Kim Cang Monastery
4771 Browns Mill Rd, Lithonia, GA 30038

Guided meditation, practices of sitting and walking meditation, listening to talks in English from Insight Meditation Society, and Dharma discussion. Free event; a vegetarian lunch will be provided at no charge. All are welcome to join. You are encouraged to attend a full-day meditation practice. However, if you are unable to attend for the entire period, you may come for any part that suits you.


9am: Introduction of Vipassana Meditation Practice
9:15am: Guided Sitting Meditation
10am: Walking Meditation
11am: Sitting Meditation
12:15pm: Lunch
1:30pm: Listen to Dharma Talk & Dharma discussion
3:30pm: Walking Meditation
4pm: Sitting Meditation & Sharing Merits

---

Cognitively Based Compassion Training in Roswell
Roswell Insight Meditation (RIMC) will be hosting CBCT® (Cognitively-Based Compassion Training), a program developed by Dr. Lobsang Tenzin Negi at Emory University. Carol Beck, Assistant Director for the Emory-Tibet Partnership, will be the lead instructor. http://www.roswellinsightmeditation.org/

---

One Day Vipassana Meditation Retreat at Georgia Buddhist Vihara

Saturday Aug 28, 7:30am - 5pm

This retreat is open to everyone - those who are new to meditation as well as those who are experienced meditators. We will eat breakfast and lunch together during the retreat -- please consider bringing a vegetarian dish to share. Offered at no charge, dana (donations) are appreciated.for details visit www.gavihara.org

---
---

The Foundation Series at Drepung Loseling Monastery
July 8 - November 11, 2017
10:00 am to 4:00 pm
Monthly on Saturdays, taught by Geshe Dadul Namgyal
The Foundation Series will cover the foundational practices common to all three "yanas" or vehicles. It will begin with an "Introduction to Buddhism" and continue with retreats on four universal Buddhist meditation practices. For students who have completed the Foundation Series, we have also created a five-part Intermediate Series, which will begin in 2018 with an "Introduction to Mahayana Buddhism" and then cover four essential Mahayana meditations.
July 8 : Introduction to Buddhism
August 12: Shamatha Meditation: Alleviating Stress and Cultivating Inner Balance
September 9: Vipashyana Meditation: Cultivating Personal Insight into Our Inner World of Thoughts, Reactions, and Emotions
October 7 : The Four Immeasurables: Loving kindness, Compassion, Joy, and Equanimity

November 11: Refuge: Entering the Path of Inner Transformation
​
Note: Tuition fee applies. To register for these courses please call the center at: 404-982-0051
$58 per Class for DLM Members and $65 for non-members
Full Series: $245 for DLM Members and $275 non-members
Members who have completed the entire series in the past may repeat for FREE, but are still required to register.
Drepung Loseling Monastery
1781 Dresden Dr., Atlanta GA 30319
---
---
Save the Dates:
---
Overnight Retreats:

Have you ever wanted to go on a retreat?
Whether you're a student or a retiree, here's your chance to totally immerse in Buddhist practice.
Beginner's track in English available during these sessions at the City of Ten Thousand Buddhas in northern California. Summer, Fall, Winter, and Spring retreats available.
Check out more details at
www.drbux.org
Other Summer Programs for Young Adults and University Students:
(All accepted participants will receive a full scholarship to cover costs!)
In China:
Woodenfish Humanistic Buddhist Monastic Life Program
:
www.woodenfish.org
In Taiwan:
Fo Guang Retreat:
https://www.fgs.org.tw/events/fgmonasticretreat/
---
---
Calendar of Recurring Events:
Upcoming Regular Meditation Group Meetings, 2017 Autumn Schedule Sorted by Day of the Week
Beginners welcome! All events listed here are offered at no charge and in English.
Try different groups as they each have a different "flavor".
Sundays9am - 11am:
Guided Meditation,
Ky Vien Thien Vien
(Wonderful Garden Buddhist Meditation Center)
9am - 11am
: Weekly meditation and discussion,
Red Clay Sangha
10am - 11am:
Open House with Initial Instruction,
Shambhala Center of Atlanta
11am - noon:
Beginner's Meditation,
Drepung Loseling Monastery
2pm - 4pm
: Sutra Study in English
Kim Cang Monastery
2:30pm - 4:30pm
: Children's Meditation Class,
Dharma Jewel Monastery
(registration required)
Mondays6:30pm - 8pm:
Guided Meditation and Discussion, Insight Meditation Practice,
Roswell Insight Meditation
6:30pm - 8pm
: Atlanta Insight Meditation Community (meets at UU of Atlanta)
Tuesdays
6:30pm - 7:15pm: Medicine Buddha Practice (Tibetan Buddhism - all are welcome),
Drepung Loseling Monastery7:30pm - 9pm: Public Buddhist Teaching,
Drepung Loseling MonasteryWednesdays6:30pm - 8:30pm
: Zen Meditation and Sutra Study,
(Prerequisites Required)
Dharma Jewel Monastery
7pm - 9pm:
Vipassana Meditation,
Georgia Buddhist Vihara
7pm - 8:30pm:
Insight Meditation,
Sandy Springs Insight Meditation
7pm - 8:30pm:
Dhammakaya Meditation,
Georgia Meditation Circle
7pm - 8:30pm:
Cognitively Based Compassion Training,
Multiple courses each semester -- Tuition applies for non-Emory affiliates
Emory University / Emory-Tibet Partnership
Thursdays6pm - 7:15pm:
Guided Meditation,
Emory Buddhist Club, Cannon Chapel Basement (free parking at Peavine Lot)
6pm - 7pm
: Compassion Meditation,
Drepung Loseling Monastery
6:30pm - 8:30pm: Beginner's Meditation and Introduction to Buddhism Course,
11-week class September 7 - November 16, 2017 at
Dharma Jewel Monastery
Fridays11:15pm
: Sixth Patriarch Platform Sutra Study Course with Dr. Martin Verhoeven,
Live from Berkeley Buddhist Monastery or Youtube: DharmaRealmLive
Saturdays9am - 10:30am:
Guided Meditation,
Buddhanara Temple
5pm - 6:30pm
: Guided Zen Meditation,
Jun Dung Sa Temple
6pm - 8pm
: Vegetarian Dinner and Mindfulness Meditation, (most weeks - check Facebook page for details)
Vien Ngo Zen Center
10:30pm
: Avatamasaka Sutra Study Coure with Venerable Heng Sure,
Live from Berkeley Buddhist Monastery or Youtube: DharmaRealmLive
Monthly RetreatsGeorgia Buddhist Vihara:
One-Day Vipassana Meditation Retreat,
Saturday at 7:30am - 5pm
www.gavihara.org
Kim Cang Monastery:
One-Day Vipassana Meditation Retreat,
Usually on Second Saturday of the Month, 9am - 5pm
Mindfulness Meditation Society
Dharma Jewel Monastery
: Half-Day Zen Meditation Retreat,
Once a month on Sundays, 9:30am - 12:30pm
www.dharmajewel.us
Dharma Drum Mountain Buddhist Association Atlanta Branch
: Chan (Zen) Meditation Retreat
Once a month on Sundays
www.ddmbaatlanta.com
More details: Go to our
page Atlanta Meditation Events
to learn about each group's schedule